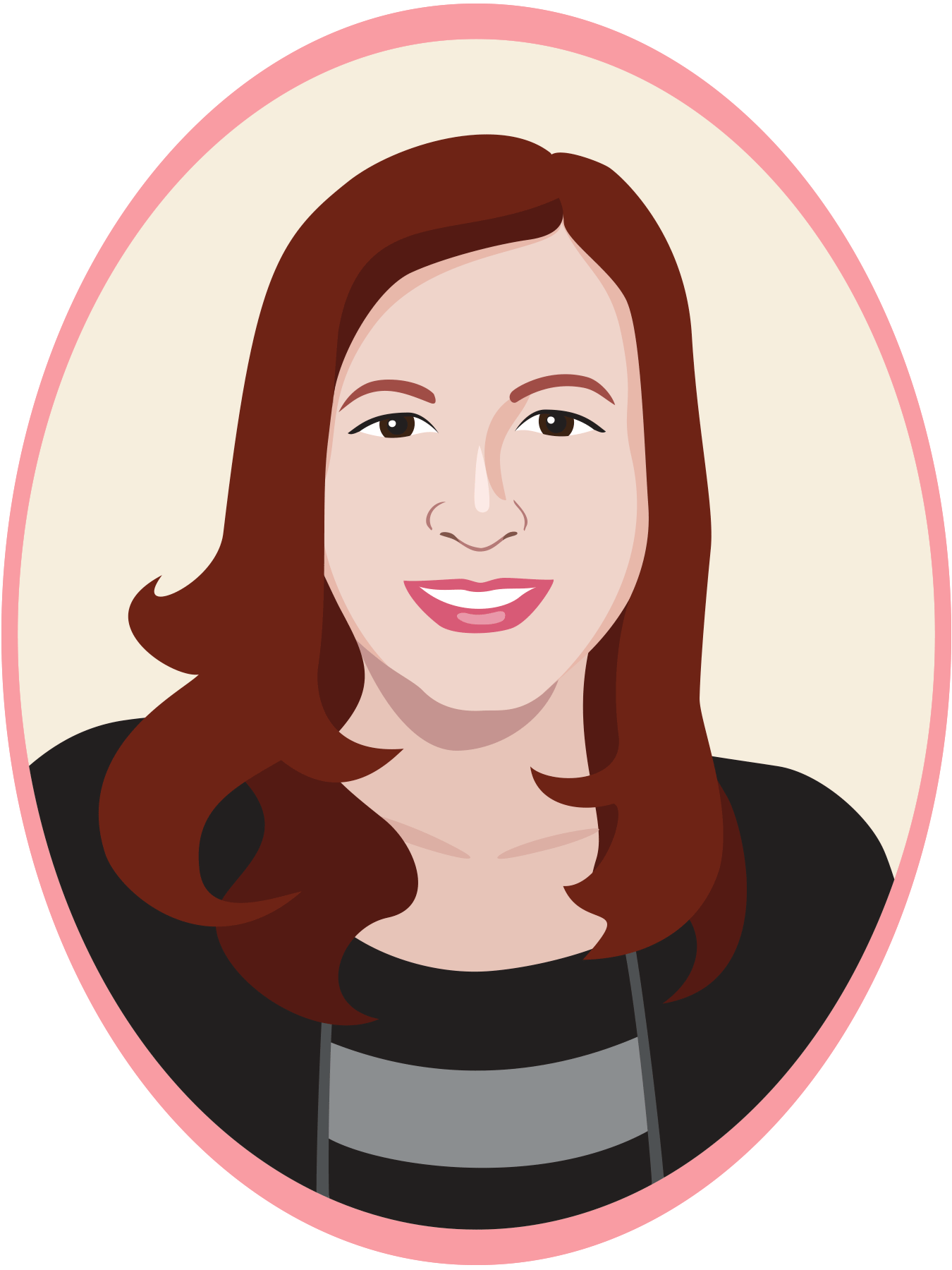 aka Velox
certified translator
Her strengths: speed, efficiency, dynamism, communication.
An efficient manager, Velox truly shines when she receives a deluge of urgent translation requests. Her ability to answer emails in the blink of an eye is astonishing!
Like the plentiful blueberries in her native Lac Saint-Jean, Audrey makes a big impression! This sociable gal loves meeting new people, chatting and networking. In a room full of strangers, she's in her element. It's hard to imagine she was once a quiet, reserved kid with a poetic streak, who enjoyed spending time alone, reading and writing. But she also had an insatiable desire to travel and explore the world. That's no doubt what led her to study languages and literature at college, followed by translation at the Université de Montréal. It was during her time at university that she discovered her natural talent as a leader and organizer. In 1997, her translation degree in hand, she landed a job at a market research firm in Montreal, where she soon moved up the ranks from translator to director of the translation department. It was there that she developed her excellent management, customer relations and revision skills. In 2006, she teamed up with her colleague and friend, Véronique, to found Fusion Traductions inc. Audrey qualifies herself as a generalist translator. She's been a member of the Ordre des traducteurs, terminologues et interprètes agréés du Québec (OTTIAQ) since December 2008.
Spirited and full of life, Audrey's not afraid to speak her mind and has no time for banality. She's so self-assured she might come across as tough, but she has a heart of gold. A long-time volunteer, she's participated in a variety of charitable causes, particularly those devoted to children. She feels best when she's taking time out to help others.
Her passions? Music, running and… her adorable golden retriever who is Fusion's official mascot and four-legged therapist. Audrey loves to plug in her earphones and head out for a run in the city streets or along forest paths, feeling the sun and wind on her cheeks as she fills her lungs with fresh air. When you spend your day in front of a computer, it's an amazing feeling!
Her future projects: start a family, grow her own vegetables and run a marathon.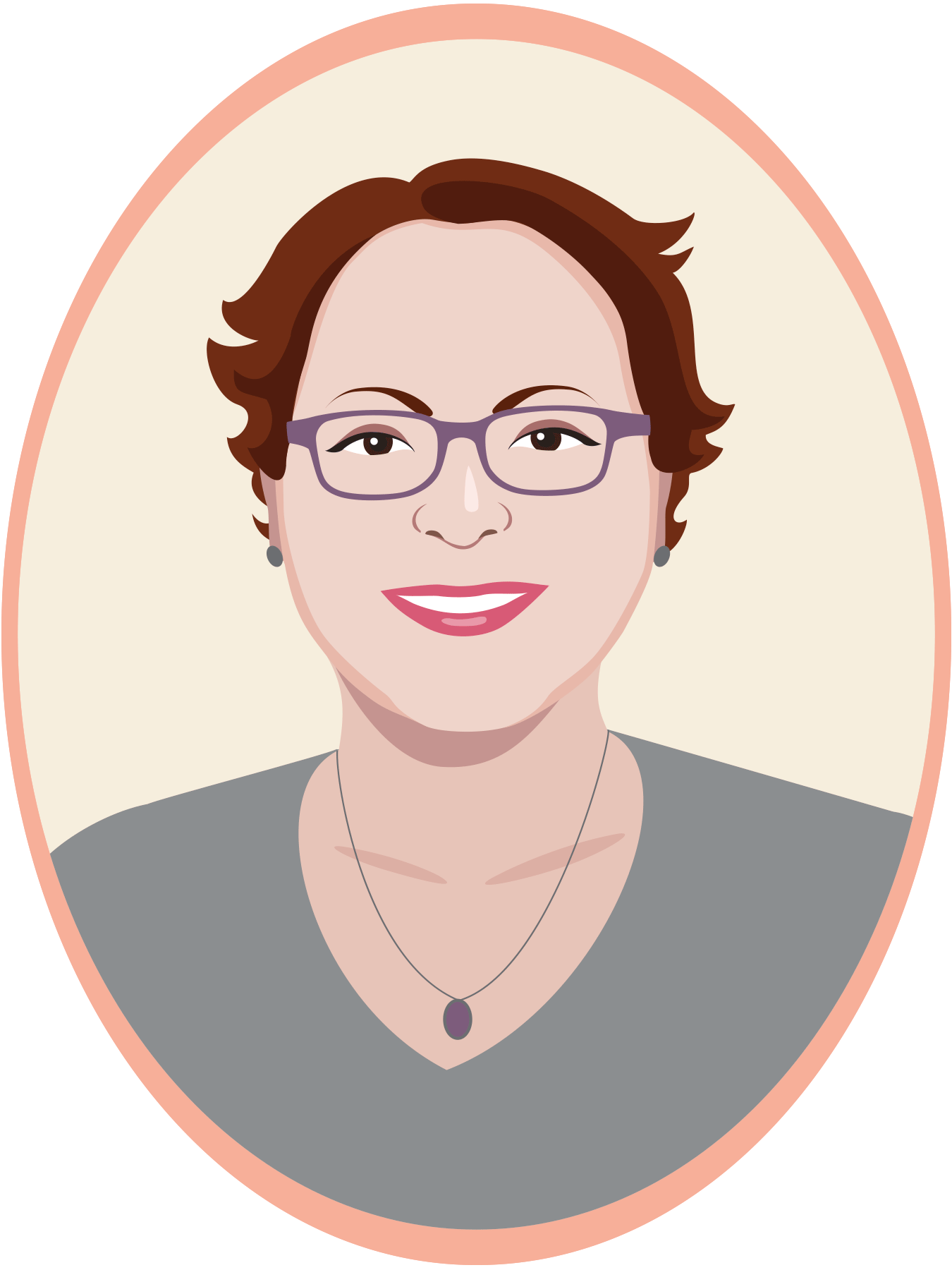 aka Diligenz
certified translator
Her strengths: curiosity, attention to detail, rigour, perseverance.
On every mission, Diligenz puts her amazing research skills to work, scouring all available sources till she finds the word or expression that hits the nail on the head. She's not one to cut corners—rigour is her motto.
A bit more about Véronique
When Véronique was five, she was destined to be a doctor… according to her mother. But literature turned out to be her true passion. An avid reader with a vivid imagination, Véronique has always loved playing with words and wrote prize-winning texts during high school. When it came time to decide on a career, she found herself torn between her love of biology and her gift for language. She wound up studying health sciences, completing a physical rehabilitation diploma at college. It was then that she decided she preferred reading novels to anatomy manuals, and went on to obtain a bachelor's degree with a specialization in translation at the Université de Montréal in 2001. After working as a lexicographer, bilingual reviser and freelance translator, she teamed up with her colleague and friend, Audrey, to found Fusion Traductions inc. in 2006. A seasoned translator, Véronique has been a member of the Ordre des traducteurs, terminologues et interprètes agréés du Québec (OTTIAQ) since February 2009. Her favourite areas are medical/pharmaceutical, arts and culture, and education.
Véronique is a proud mom who is continually amazed by the lessons that come with being a parent. She still has many questions and is figuring out her mission in life one day at a time. Some would call her an intellectual; she sees herself as curious. She might be reserved, but she's very sociable! She's also a true do-it-yourselfer with no shortage of creative projects on the go. With her strong visuospatial skills, she loves reading maps and figuring out how to assemble IKEA furniture. Whether you're hiking in a forest, strolling around a shopping mall or visiting a foreign country, you'll never get lost when Véro's around!
Her future projects: try her hand at edible landscaping, learn German, and make her garden a hot spot for red cardinals and hummingbirds!